Welcome to my web.  Please stay and browse.  I'm available at:

amcgravie@sbcglobal.net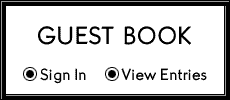 The 2012 Rivendell Theatre production 

of WRENS in Chicago.  With the playwright.

​The book signing/reading for my first novel, DANCING ON ASHES, will be Friday, November 8, 2013 at 7.30 pm at Women & Children First bookstore, 5233 N Clark Street/Chicago.  The book is being published by Around the Block Press.

                       * * *​

At 86, I'm having a busy year.  

My most celebrated play, Wrens, is being revived this fall. This reunites me happily with Tara Mallen and Rivendell Theatre, first producer of 
Wrens
, sharer in the JEFF awards. The play will be remounted in Rivendell's beautiful new theatre.  Sept. 6 - Oct 13, 2012.  
The play earned a JEFF award, an Illinois Arts Council Fellowship, a stay at Ragdale, and recently was well received at the Edinburgh Fringe Festival. 

                              * * *

In October, my short play A Stone-cold Case will be part of the opening celebrations for Loyola University Drama Department's Newhart Theatre, Sarah Gabel, Artistic Director.  

In addition, "Inishfree" was one of my short stories that introduced Brigham Young University's production of Arabian Nights, and my haiku triptych was a donation to Theater Wit's recent auction.  

Dandelions. My next novel.

Historically, the poppy flower was associated with the fallen in war.

Book Signing on November 8th, 2013 at Women & Children First.